Looking for your Wedding DJ in France, Paris, Champagne, French Riviera ?
Perfection has always been seen as unreachable. Being the ultimate goal for many, perfection is and will always remain a concept. Something perfect to one person will barely make another turn their head. "How to find it?" Some people will ask. It's simple: has someone ever looked for something without knowing what to be looking for? Exactly! So first and foremost, one has to define it. Once the picture seems clear, and not one minute before, it is time to start looking.
First things first!
Preparing a destination wedding in France is generally widely known as a major stressor and anxiety generator. Having to think about everything, everyone and then picking the providers; you feel like your head might explode at some point! Well stop and relax because you have two possibilities here. First, you can choose to entrust a wedding planner with the whole event. Or second option, -the best one actually- you can start realising the chance of getting married in France and work on making this dream come true!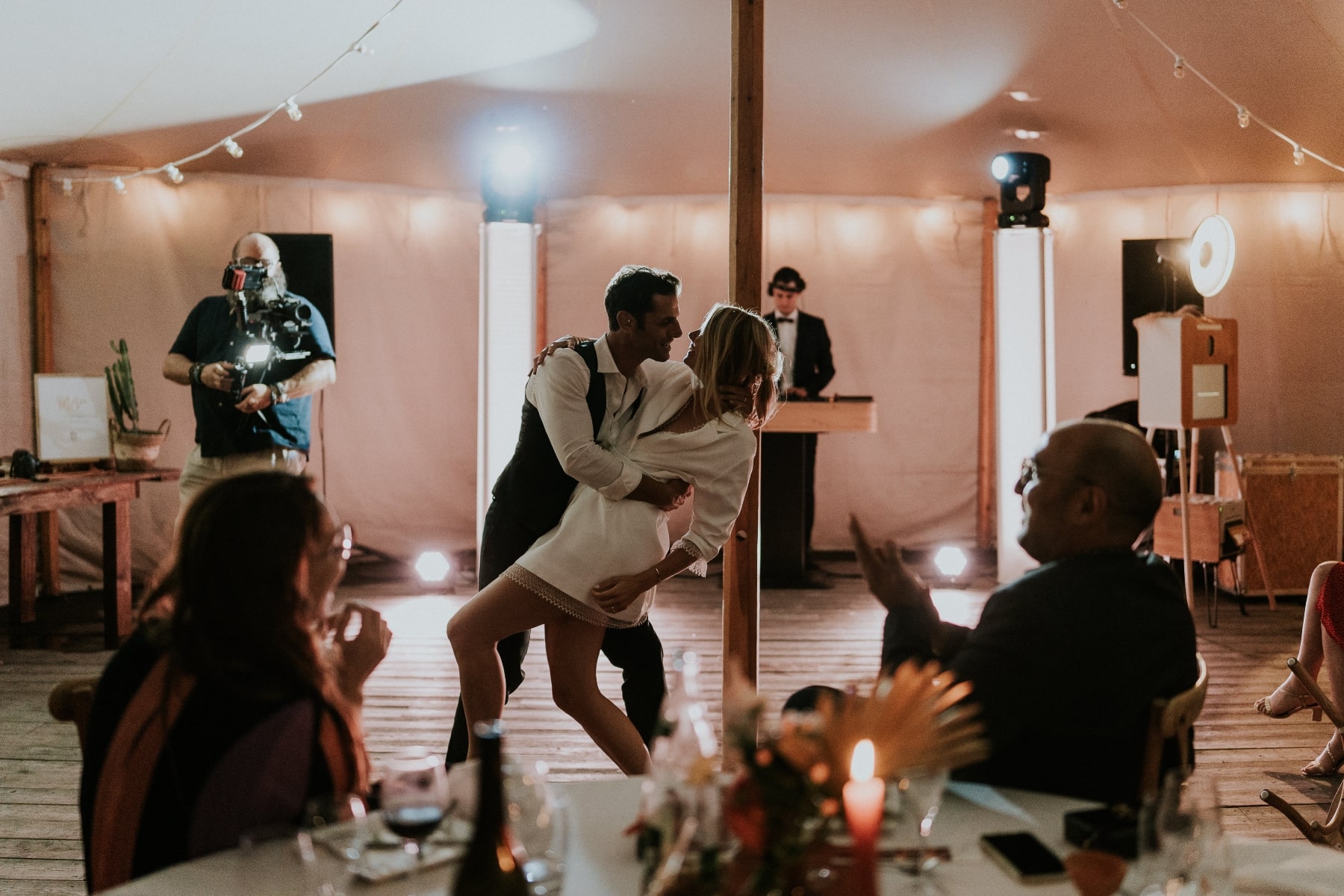 So are you more French Riviera with a ceremony on the beach or Paris with a wedding photoshoot on the Champs-Élysées? More tempted by the after party in a vineyard or a castle? Excited about the idea of a band or a DJ for the music and ambiance? Close your eyes, picture yourself on your D-Day and start making it real!
What do you need and want?
Defining your needs and wishes is essential and has to be done before meeting with any potential DJs. A professional will be able to advise you based on what you tell them but having something to base the advice on would be helpful to go in the right direction. Do you want help and advice from your DJ? Assuming you already know the DJ's expertise and experience would be a terrible mistake. If you need someone to assist you with your choices, book accordingly. The same applies if you know exactly what you want and how you want it done.
So the first mission is: making a list of your expectations, but also and maybe more importantly, completing it with what you absolutely don't want. It would be a shame for the DJ to focus on one musical style if you are open to everything!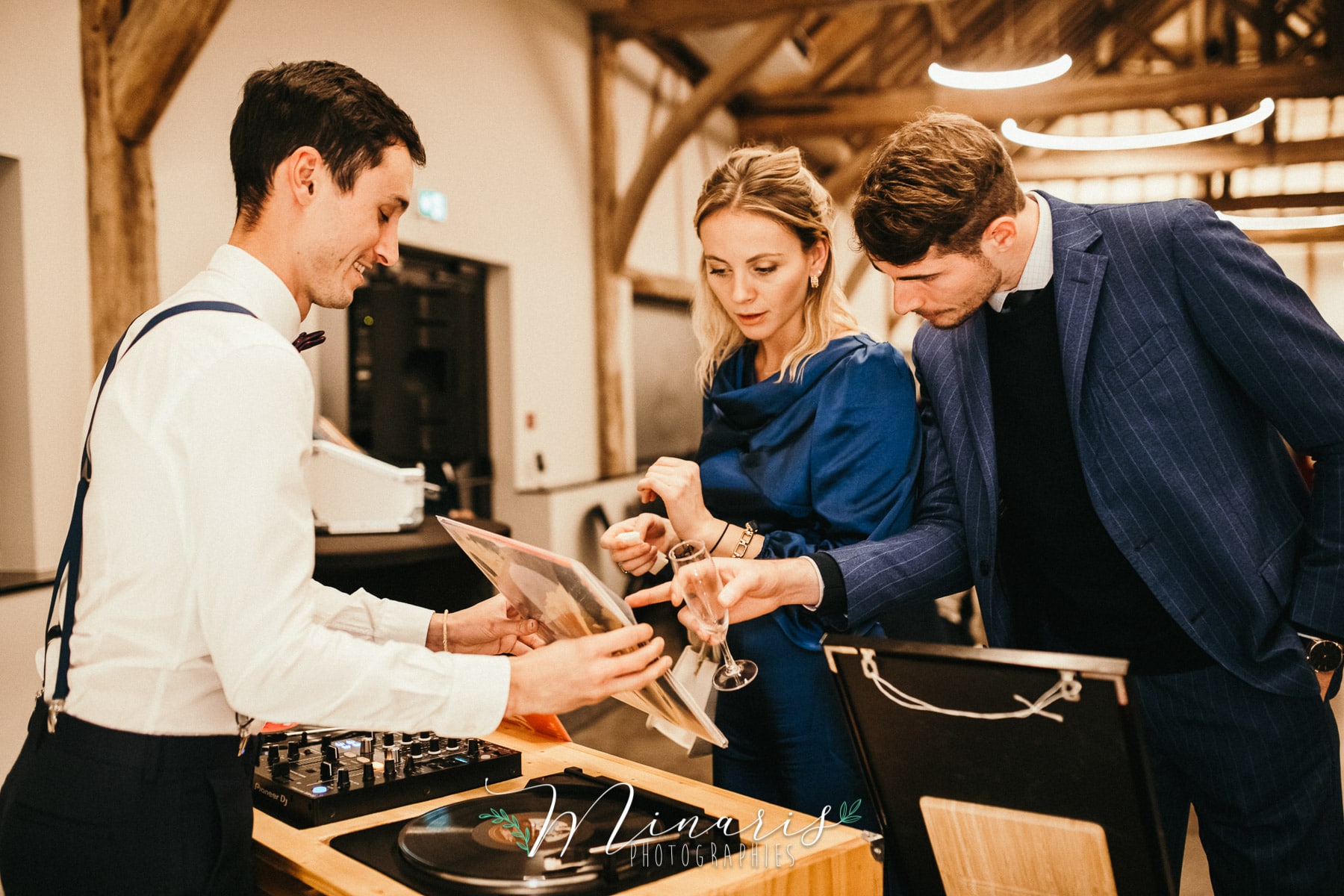 Be ahead of time
We cannot emphasize enough on the importance of thinking ahead. The later you start looking for a DJ in Paris, France, the lower chances you'll have to find "the one". Even if this works for all professionals working in the marriage industry, it particularly applies to DJs. Indeed,  not many of them are professional and their dates are booked pretty fast; that's because a lot of them propose their service outside of weddings.
Apart if you are planning on getting married on a weekday, the best advice is to start looking as soon as you pick a date. Just keep in mind some of them are fully booked for summers 2 to 3 years ahead!
Meeting? Yes, just not too fast!
How to start looking?
In today's digital age, it's almost like second nature to look on the Internet when we want to know more about a restaurant, a hotel or a hairdresser. For some of them, we even expect -if not require- to see a professional website. As soon as the main page appears, we already have an idea on the person. It is expected of a true professional to have a well put together website; it reassures potential clients and conveys a certain trust. 'Cause who'd be better to speak about their performances and services offered than the DJ themself?
So take the time to scroll, to look for the little details that you think matter and would make a difference in your wedding.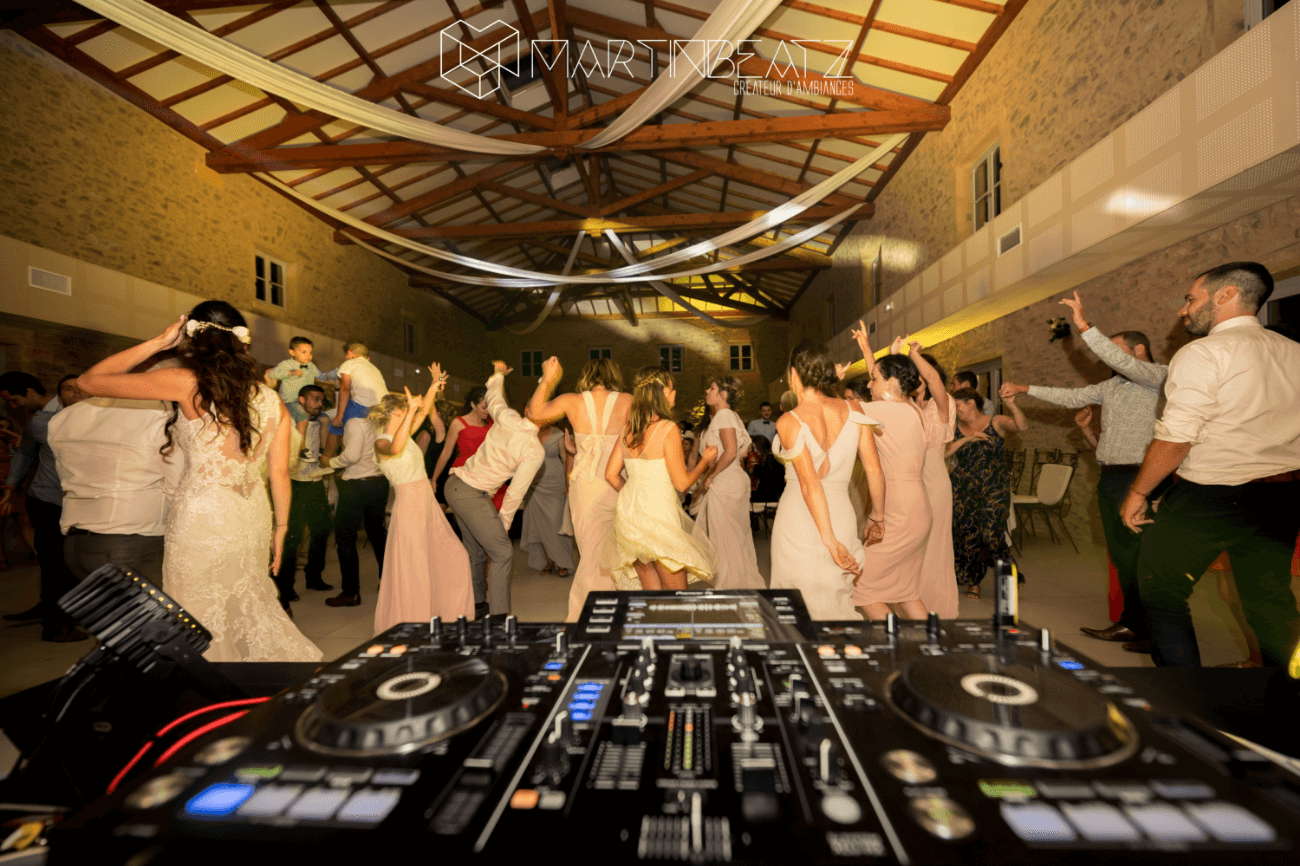 What you need to know!
You probably already know this, but today's world is all about competitiveness. People feel like they have to offer more in order to attract more. This feeling is legitimate but you have to be careful: the overall identity of your DJ has to make sense and be coherent. It also has to match your visions so be aware that there are several types of DJ.
To help you widen your ideas and help you pick, here is a list of how diversified it can be:
A discreet DJ or a master of ceremonies?

Simple equipment or a light-and-effect show?

Prioritizing dancing or a series of games and surprises?

A music playlist strictly respected or free rein given?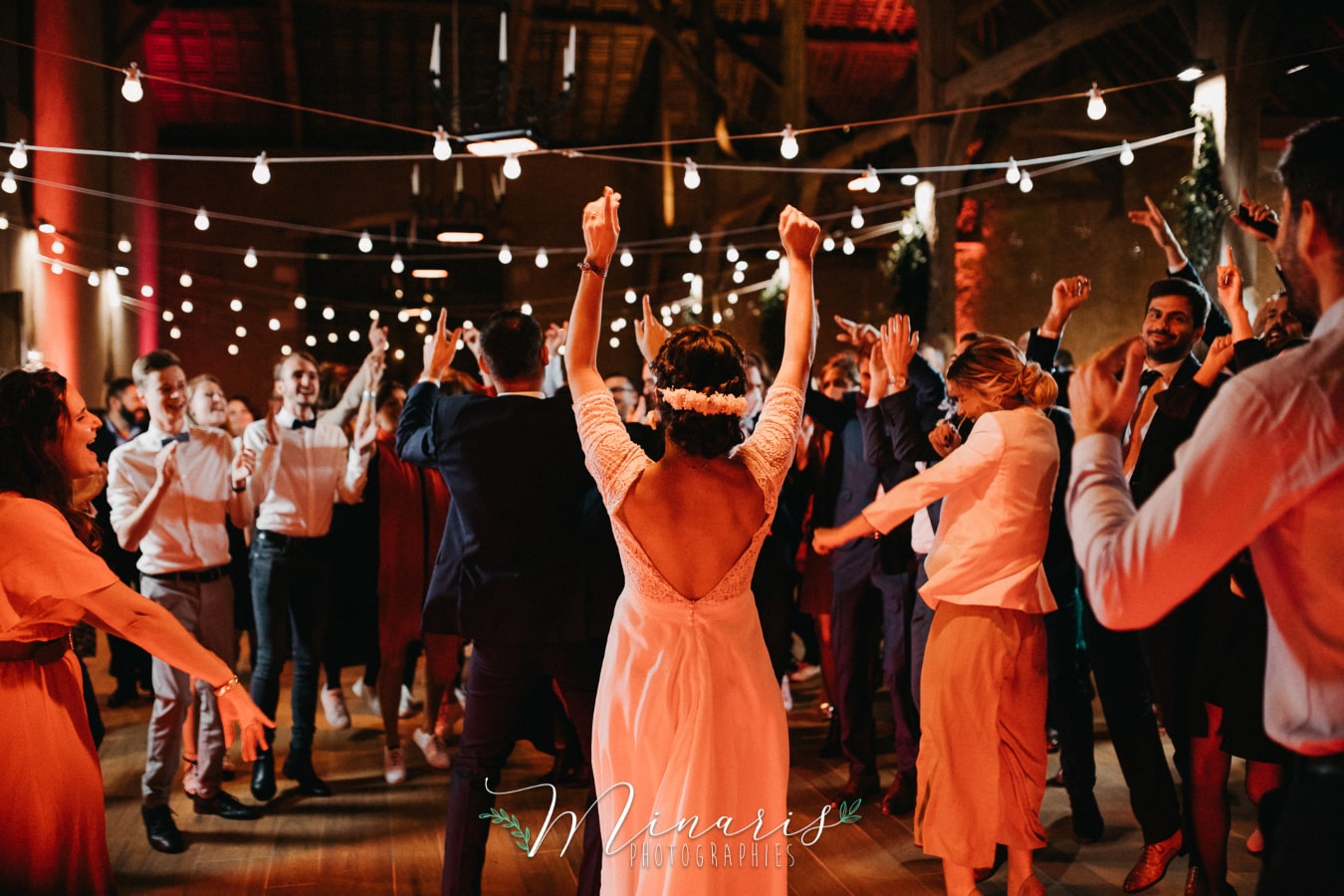 Time to grab your phone!
Once you've exhausted all of your resources looking for the French DJ that will perform at your wedding, it will be high time to make phone calls or to send emails; whichever you are the most comfortable to begin with.
Before engaging in any details, first things first: make sure the professional is still available for your date. Is it good to go? You should start asking the questions you prepared -with a notepad and pen in hand to write down the main information. Experience, style, equipment and price are points that need to be approached before the meeting. Make sure to express your expectations to see if the professional can answer all of them. If the answers please you, it is time for you to set up a meeting.
Let's -finally- meet!
After all the different discussions, give yourself a bit of time to think. Do some complementary research if needed, compare the notes and make a list with all the points you will want to go over with each DJ. If you did your part, the points should be different from one DJ to another.
Meeting a DJ is just like meeting anyone else; the first impression has a lot of power and the feeling matters. It should and has to work the same with your DJ; you have to feel it. You do not want to be uncomfortable, stressed and apprehensive about this part of your wedding. A professional will be understanding of your wishes and will respect them because they also want to be a perfect match with their clients. So look for someone truly listening, understanding and ready to answer all your needs: here is your perfect match.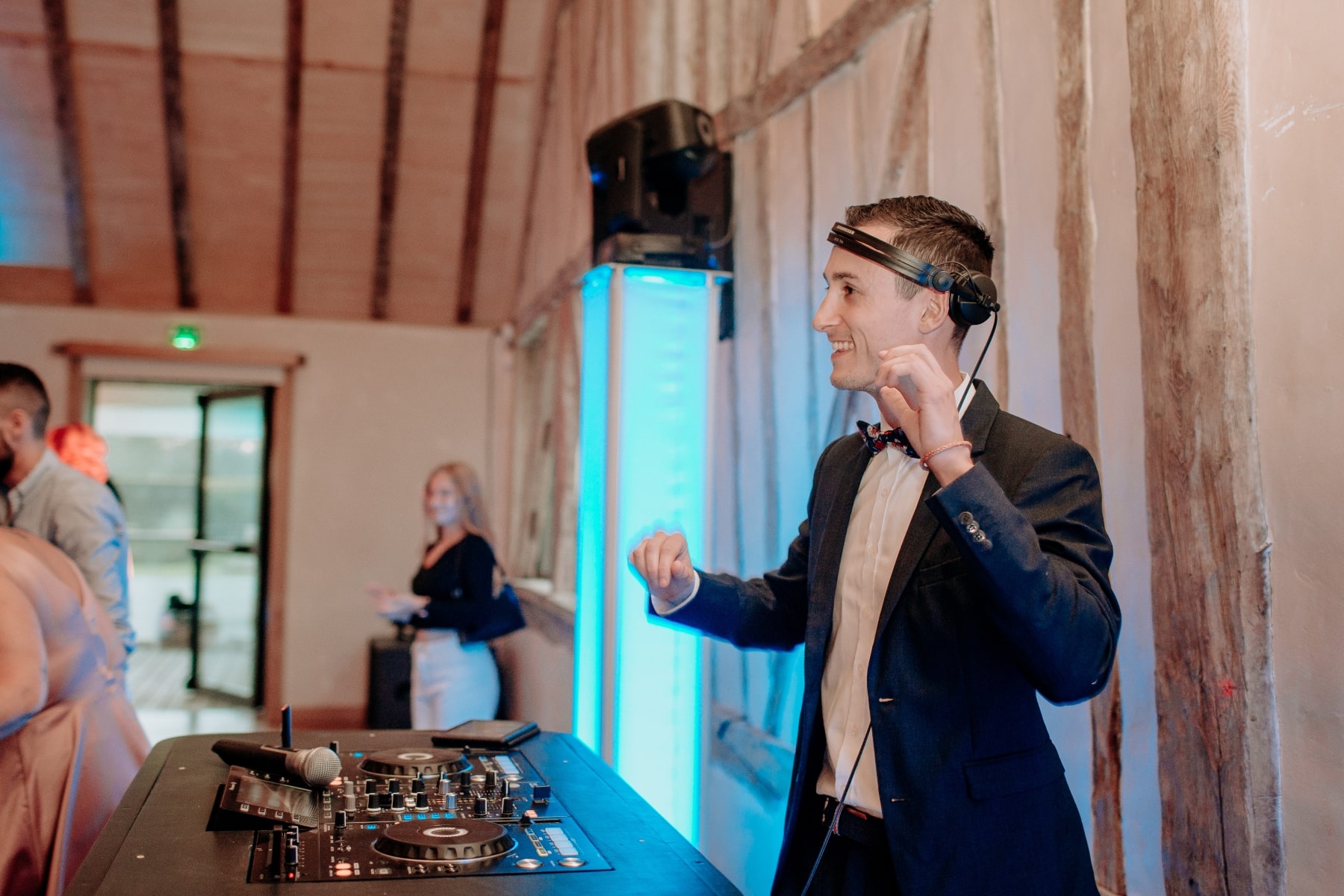 Making a choice for your wedding DJ in France
After the different conversations, you need some time to gather all the information you have on each DJ and go through them one more time. What weighs in the balance can vary from couple to couple, but some items should definitely be considered. First things first: the feeling! It may sound corny, but nothing could nor should be more important. Then, is the DJ filling in all your criterias? If not, are the ones missing a priority to you or could you do without? The price has to be a factor too and can't be neglected. If after doing all of this, you are still having a hard time choosing; don't hesitate to ask for another appointment or meeting.
However, keep in mind that the DJ giving you the best time during your discussions will probably be the one who will give you the best time on your best day!